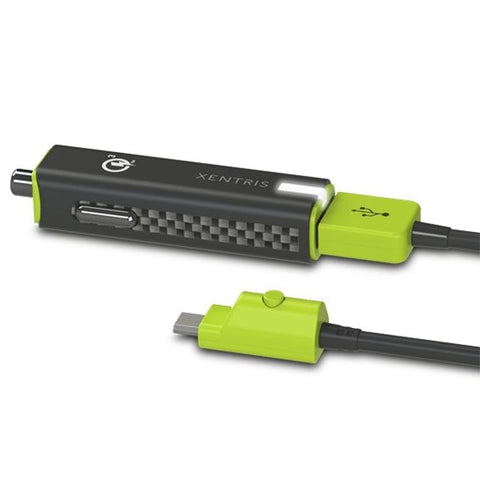 Usb Type C Xentris Quick Charge 3.0 Vehicle Charger
WORKS WITH
SAMSUNG S8
LG G6
The Usb Type C Xentris Vehicle Charger with Qualcomm Quick Charge 3.0 technology can charge Quick Charge 3.0 devices up to four times faster than regular charging and is 38 percent more efficient than Quick Charge 2.0.which is the technology that was used on samsung chargers and anker. It is compatible with Quick Charge 1.0 and Quick Charge 2.0 devices. This car usb c charger looks very clean and nice design. With a great looking design , it can charge your usb-c device very quickly. The universal USB port includes Auto Detect IC Technology for improved compatibility. The round four-foot Micro USB charge/sync cable included features a push button activated guide LED light that allows you to see in limited light or dark areas. The indicator light on the front shows the charger is ready to power your device.
looking for a usb type c fast battery charger

The xentris quick charge 3.0 is a fast charger for your lg, samsung or quick charge compatible smartphone 3.0. It has a usb-c cable so it will work with that phone as well.

Always check to see if your phone has a usb or a usb-c adapter because phones are changing all the time now. The s8 and s8 plus now have a usb-c fast adapter on it.